It's cold and rainy. It's also about 10 weeks out from our last frost date which for us is around April 10th. I've been reading up on all sorts of things veggie gardening this winter. A resource I've found a lot of value in is the University of Missouri Extension's monthly gardening tips (here is February's).
Important dates in Columbia, Missouri:
Mid-January = 12 Weeks until Last Frost Date
Early February = 10 Weeks until Last Frost Date
Mid-February = 8 Weeks until Last Frost Date
Early March = 6 Weeks until Last Frost Date
Mid-March = 4 Weeks until Last Frost Date
What to Plant When?
According to the University's Vegetable Planting Guide, you can plant the following crops out in mid-March (though they might need a bit of protection):
Beets
Broccoli
Brussels
Cabbage
Carrots
Cauliflower
Chinese Cabbage
Collard Greens
Endive
Kale
Kohlrabi
Lettuce
Mustard Greens
Onions
Peas
Potatoes
Radish
Spinach
Turnips
Some of these plants (greens and spinach) can be planted outdoors in March if the weather permits. So my plan is to wait to see how it is looking around mid-March and then direct sow these plants and then just cover as needed (they are pretty cold hardy).
In terms of plants to start indoors, I considered which seeds I have on hand and which I love to eat. Some of these veggies don't deserve garden space because I am not a huge fan (I'm looking at you kohlrabi). This led me to start broccoli, Brussels sprouts, cabbage, cauliflower, and kale. We are now about 6 weeks from March 15th so any time within the next two weeks is a good time to go ahead and start these indoors so I can plant them out in mid-March. (Check out the Old Farmer's Almanac website for oodles of information on when to plant what where). In addition to the plants above, I also need to start peppers early (maybe mid-February) because they take a long time to get big enough to transplant.
8-10 Weeks before Last Frost Date
I am going to start broccoli, cabbage, cauliflower, and kale indoors today (10 weeks before last frost date, 6 weeks before planting them out). I will plant 2 of each for each of the next 3-4 weeks. This will hopefully allow me to harvest them in waves instead of all at once.
In addition, I will start some peppers today. They take a long time to mature so I can start them inside right now in the hopes of planting them out 2-3 weeks after the last frost date (late April).
I also think I have some flower seeds (snapdragons) that can get started in at this point.
Remember to label everything so you don't forget what is what!
Update – 10 Weeks Out
I planted the following on January 31st:
6 Brussels Spouts (Catskill – Baker Creek)
6 Broccoli (Waltham 29 – Baker Creek)
6 Cabbage (Brunswick – Baker Creek)
6 Cauliflower (Rober – Baker Creek)
6 Kale (Blue Curled Scotch – Baker Creek)
12 Jalapeño

6 were really old I saved from an old pepper so they probably won't germinate
6 (Organic Jalapeño Early – Eden Brothers)

6 Poblano (saved from an old pepper, not sure they will germinate)
18 Snapdragons (Black Prince – Baker Creek)
36 Stock

18 (Antique Pink – Johnny's)
18 (Katz Formula Mix – Johnny's)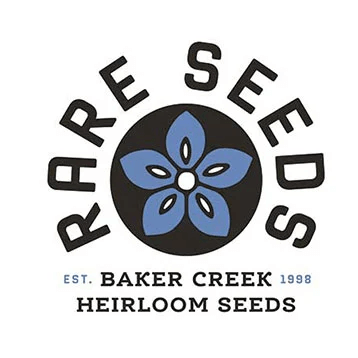 Garden Plan so Far